by all_powerful_Oz —
last modified

03 Feb, 2017 12:00 PM
Day Conference for Clergy Ministering in Retirement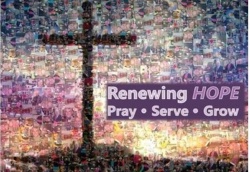 By popular request this day event for clergy ministering in retirement will now be held annually instead of every other year.

This year we are delighted that Bishop Nicholas will be joining us and we also welcome James Woodward, Principal of Sarum College, as our keynote speaker. James will speak to us on New Thinking in Pastoral Theology, enabling us to keep in touch with recent developments as they impact on the Church and on our own ongoing ministry.

Course details
Where

Port Regis School SP7 9QA

When

10:00 - 16:30, Thursday 19 October 2017

Led by

Nicholas Holtam, Bishop of Salisbury

Course suitable for

Retired Clergy with PtO

Course category

CMD

Department

Discipleship & Training

Availability

Bookings closed

Cost per place

FREE

Booking deadline

Friday, 13 October 2017, 12:00am
Login/Sign-up to book this course ›
The booking deadline has passed for this course, so you cannot now make a booking.