by all_powerful_Oz —
last modified

03 Feb, 2017 12:00 PM
Value and Values
An opportunity to gather as Associate Ministers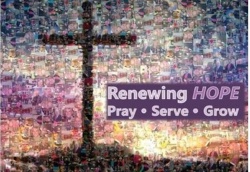 What is the distinctive value of Associate Ministry? Where do the values associated with it align with or conflict with the other demands on our time? How has Associate Ministry developed over recent years – and how do we hope it will develop in future?

An opportunity to gather as Associate Ministers, share stories, ask questions and explore matters of common interest and concern

Bill is Bishop's Adviser for Associate Ministry.

Course details
Where

Sarum College SP1 2EE

When

10:00 - 15:00, Saturday 4 November 2017

Led by

Bill Rogers

Course suitable for

By invitaiton for Associate Clergy

Course category

CMD

Department

Discipleship & Training

Availability

Places available

Cost per place

FREE

Booking deadline

Friday, 3 November 2017, 12:00am
Login/Sign-up to book this course ›